Play FARMERAMA like you've never played it before! Download FARMERAMA for Windows today and enjoy:
Short loading times
Smooth gameplay
Better performance on older computers and laptops
Click the "FarmeramaInstaller.exe" to execute the file. Hint: If Windows SmartScreen pops up, first click "More info", then "Run anyway".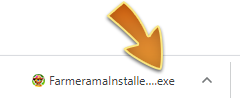 Alternatively, navigate to the Downloads directory and double click the FARMERAMA icon. Hint: If you saved the file somewhere else, navigate there.

Use your Username and Password to log in and play. Hint: A FARMERAMA shortcut is automatically created on your desktop.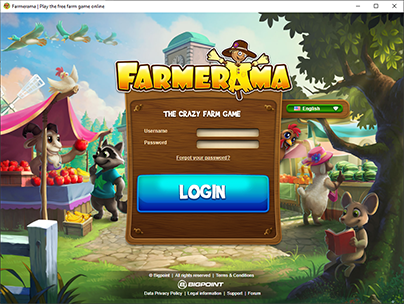 RECOMMENDED SYSTEM CONFIGURATION: Windows 7 or higher, 4GB RAM, 2GB hard drive space, DSL/Cable 6Mbit. These are the system requirements for an optimal gaming experience. The minimum requirements to run the game are lower.